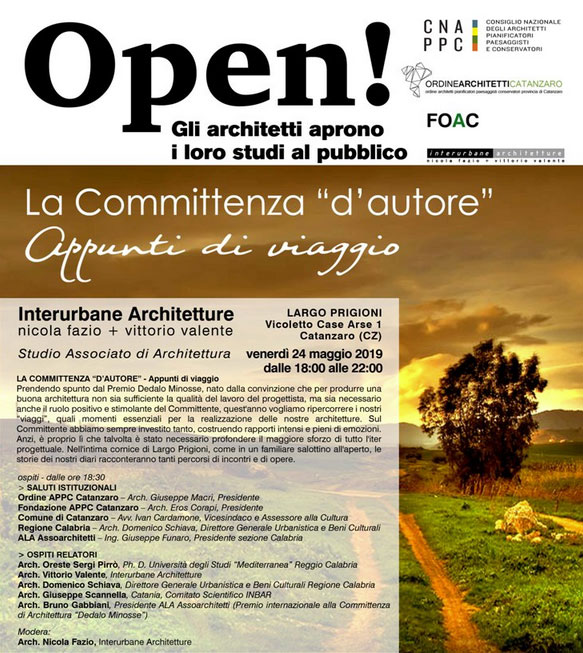 Dedalo Minosse International Prize is coming to OPEN 2019 in Catanzaro

Dedalo Minosse International Prize for commissioning a buiding will participate to the appoitment of "La Committenza d'autore. Appunti di viaggio" in Largo Prigioni in Catanzaro City, on 24th May 2019, at the OPEN 2019 Event.

Inspired by Dedalo Minosse Prize, the event this year wants to remind us of our past experiences. In the little sqaure of Largo Prigioni, our diaries are going to narrate lots of histories about past meetings and projects.

The event is organized by Interurbane Architecture Studio di Nicola Fazio e Vittorio Valente. The event is promoted by Consiglio Nazionale degli Architetti and by Ordine degli ArchitettI PPC di Catanzaro.